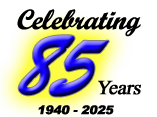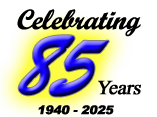 In 1940 Lawrence G. Wehner, while working for a Rochester firm known as Haloid, began to repair and sharpen reel mowers in the garage attached to his house. He began servicing equipment for golf courses, school districts and home owners. While retaining his position with Haloid, Lawrence also nurtured his "baby" along. Haloid became Xerox and Wehner Mower grew as well by becoming the Cooper Reel Mower sales and service outlet for Rochester. Lawrence retired from Xerox's Engineering Division in 1968.
In 1964 the second generation, Larry Wehner and his wife Joyce, joined Wehner Mower and the push was on! After further expansion into handling snow blowers, rotary mowers and tractors, the Wehners outgrew the original garage. A new showroom and 24x28 ft service shop was constructed in 1966.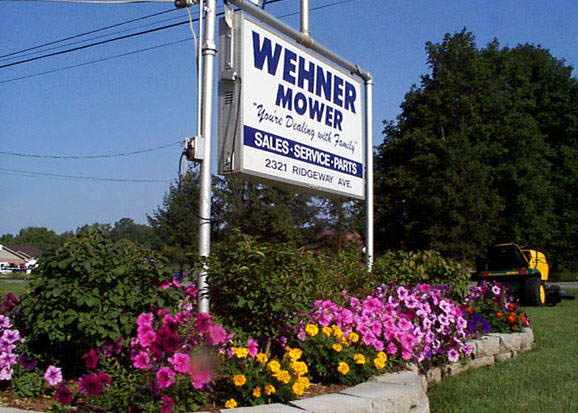 The 12 years following the first addition saw increases in shop facilities, parts department, storage space, setup area and showroom. New product lines were also added to meet the ever changing needs of their clients.
Over the years the third generation: Larry JR, Robert, and Lauren, learned the lawn and garden business and in 1997 the torch was passed on to them. They, along with their "extended family" of staff, forge forward in the Wehner Tradition.
Wehner Mower has 14,000 square feet under cover. Each improvement to the physical plant has resulted in better, more efficient service to the customer. Excellence in service and product is their primary goal. That's why Wehner Mower sells a broad range of only top quality outdoor power equipment lines. The company stocks an inventory of over $1,000,000. A well equipped fleet of trucks are available for the transportation of equipment and state of the art computer technology provides up to the minute support. Wehner has coupled new, young employees, experienced employees, modern technology, and good business sense to handle the ever expanding development in environmental, commercial, and home owner equipment.
At the same address since 1940, the Wehner Family has used initiative, hard work, and a willingness to take on challenges to succeed. In the future, they will continue to raise the bar, meeting and exceeding their professional goals using these same stable and proven values. Continued growth and leadership in commercial and home owner markets will be achieved through continuous training for the technical team and product specialists.